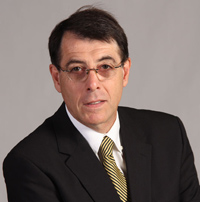 WHID founded in 2014 and based in Berlin/Germany
We like to forward important information to health related institutes and health care professionals to increase efficiency within the global context. Various possibilities exist with joining partners to help improving health care, diagnose and reduce diseases.
Mission Statement
With existing technologies, we would be able to react faster to increase productivity to safe lives. However, it is still not possible to forward valuable information to health professionals and organizations within a reasonable time to save lives.
We are committed to better quality of life by forwarding information.
This is based on your proactive involvement of improving the ability accessing information.
About the founder of WHID:
born in 1954 and raised in Germany
after a bank apprenticeship
and secondary education in Information technologies
VITA
Through out my career, I am interested in streamlining processes within various businesses to increase efficiency of applications. Focusing in Health Care, I have founded WHID with the concept, to access patient's medical data to save and improve life conditions. As technologies are increasingly advanced, opportunities arise to link various information (authorized by the individual/governments/health insurances), to assist, help and improve health conditions.
Please click animation for more details and <- to return to Mission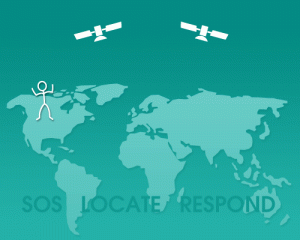 Searching for detailed patients health condition and information in case of an emergency
Logistical track & trace of organs and donors
Assisting patients with specific information related to health conditions
Inoculation reminders for mothers etc.
Individual notes by professionals on electronic patient files
Medical Road Map
Just a few examples of many possibilities to increase efficiencies within health care.
WHID is interested, linking and partnering interested parties, namely
Governments (Health Departments and Health Ministries)
Political Parties
Non-governmental Organizations (NGO's)
Health-care Third Party Administrators (TPAs)
Health Maintenance Organization (HMO)
Public Hospitals
Private Hospitals
Private Clinics
Pharmaceutical Industries
Medical Aid Societies
Health Care Professionals
Health Care related Organizations
Private Business
and
individuals interested within health care.
Any of this topics are of importance to improve information availability to patients and medical professionals.
Alcohol
All Cancers
Alzheimer/Dementia
Anemia
Asthma
Birth trauma
Bladder Cancer
Breast Cancer
Cervical Cancer
Colon-Rectum Cancer
Congenital Anomalies
Coronary Heart Diseases
Diabetes Millitus
Diaarhoeal Diseases
Drownings
Drug use
Endocrine Disorders
Falls
Fires
Hepatitis C
HIV/AIDS
Hypertension
Inflammatory/Heart
Influenza and Pneumonia
Kidney Disease
Leukemia
Liver Cancer
Liver Disease
Low Birth Weight
Lung Cancer
Lung Disease
Malaria
Malnutrition
Multiple Sclerosis
Oesophagus Cancer
Oral Cancer
Other Injuries
Other Neoplasms
Ovary Cancer
Pancreas Cancer
Parkinson Disease
Peptic Ulcer Disease
Poisonings
Prostate Cancer
Rheumatic Heart Disease
Road Traffic Accidents
Skin Cancer
Skin Disease
Stomach Cancer
Stroke
Suicide
Tuberculosis
Uterine Cancer
Violence
You are wealthy if you are healthy